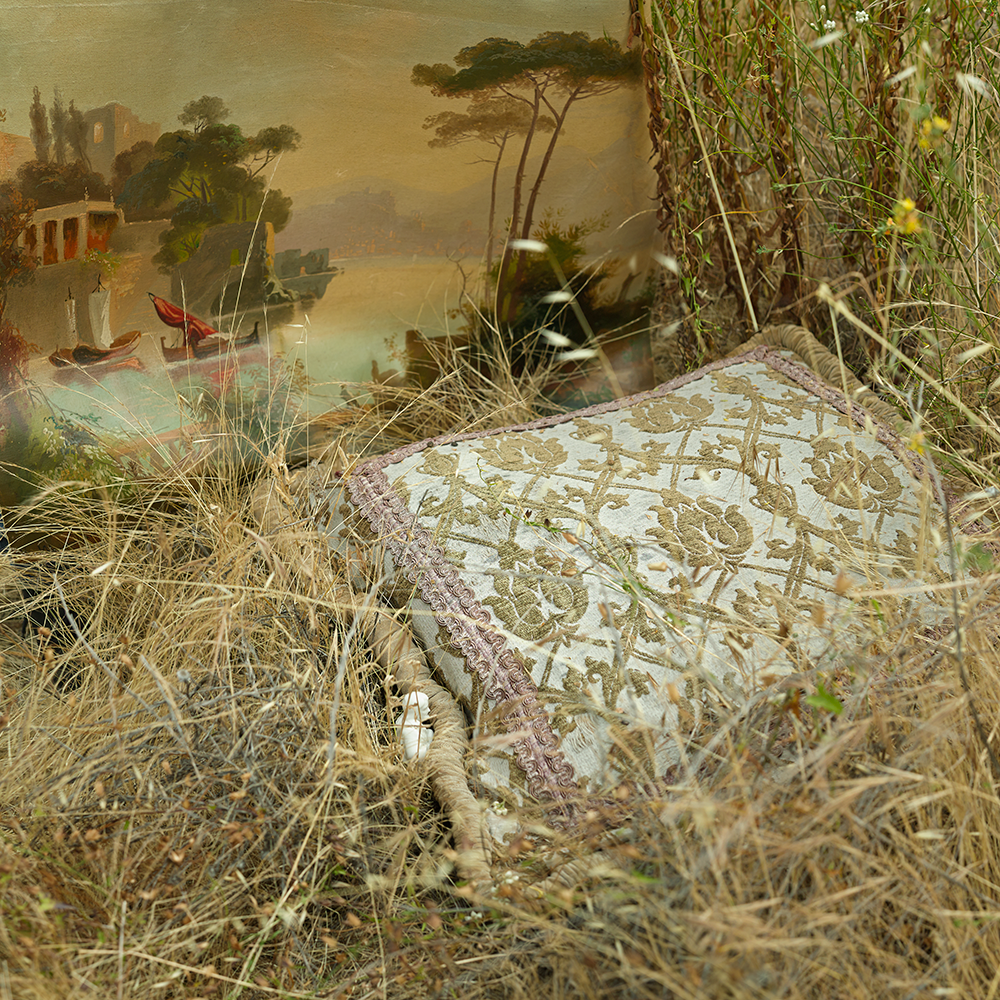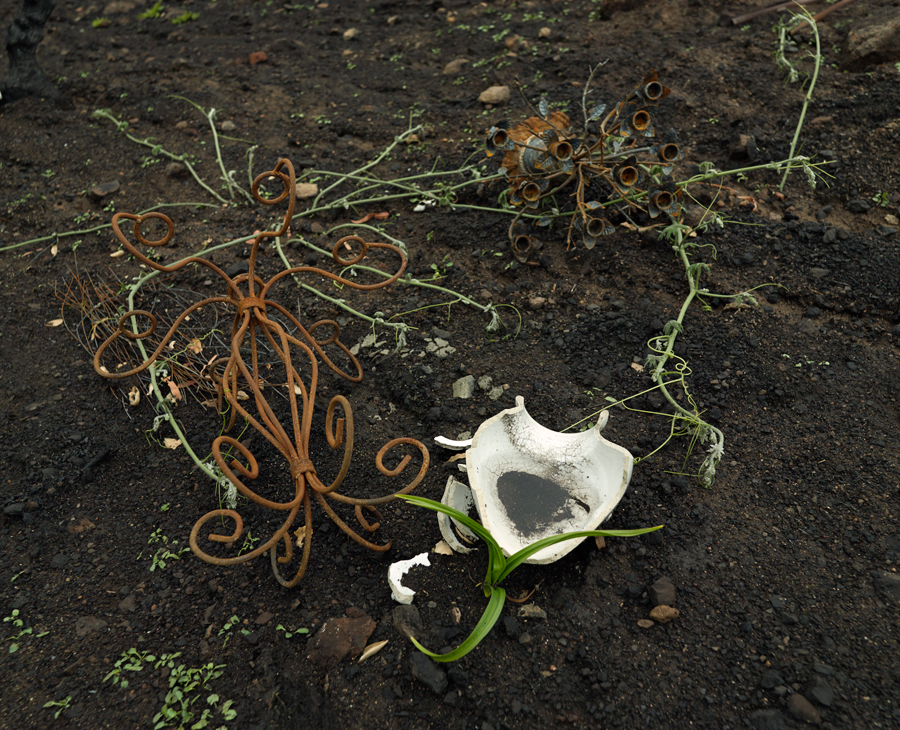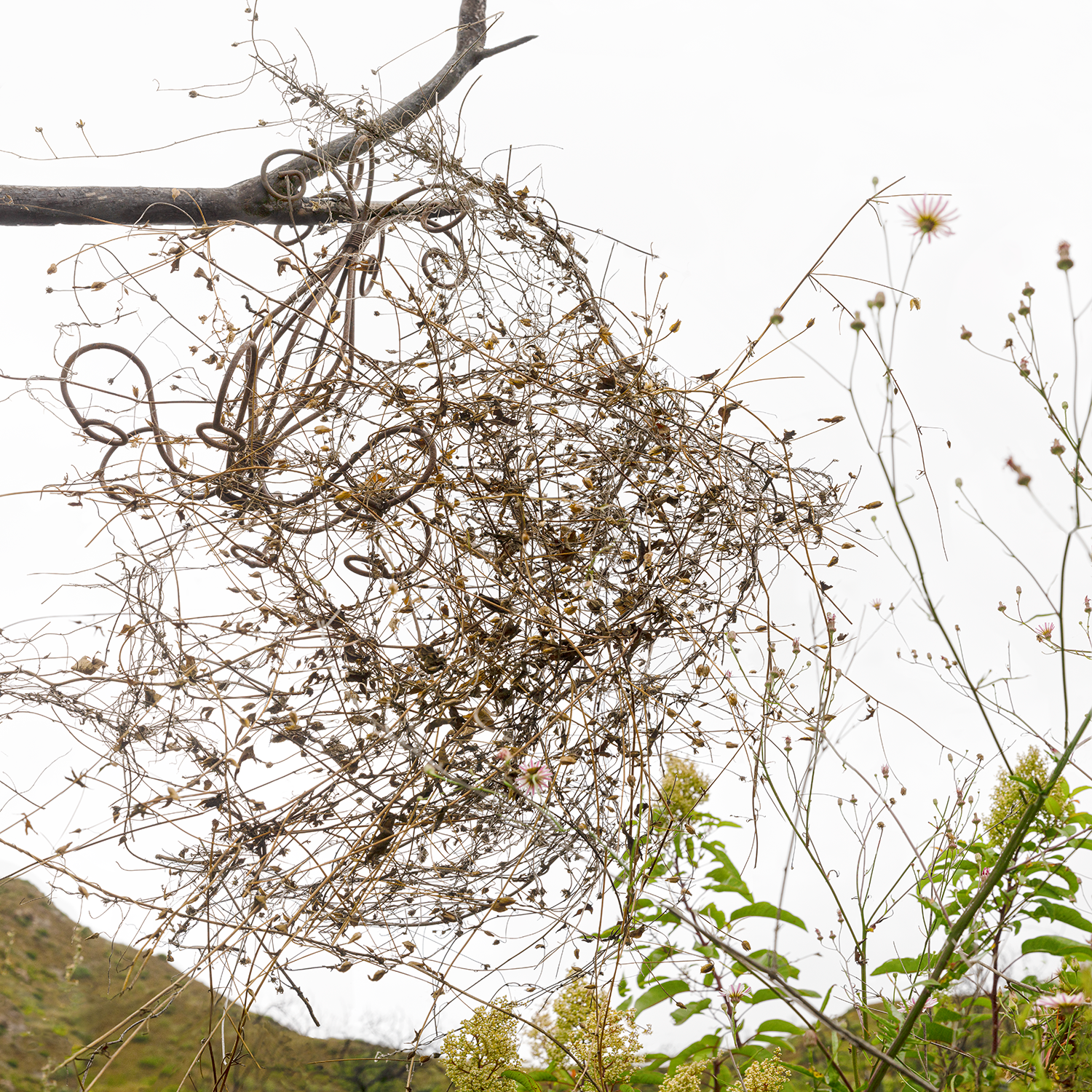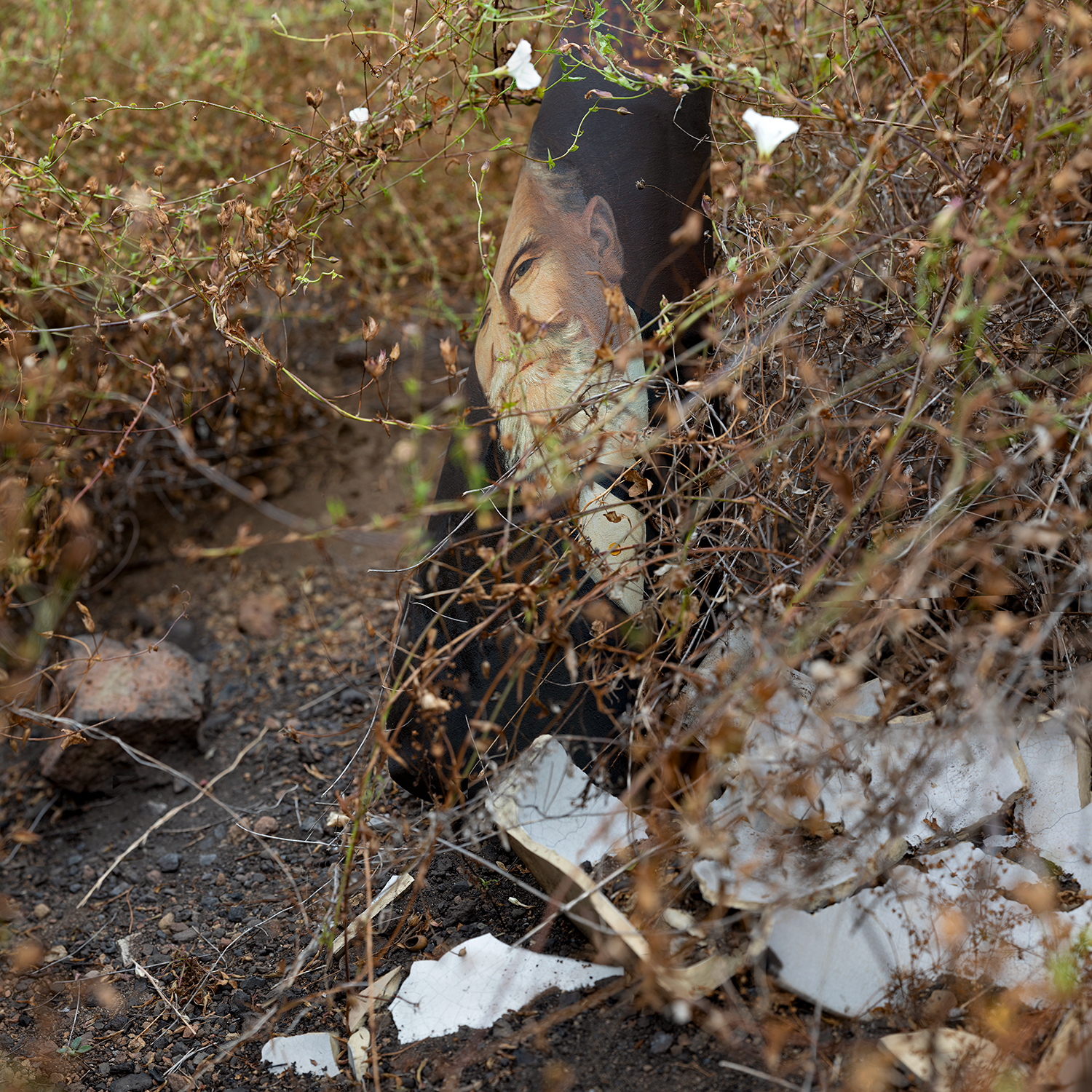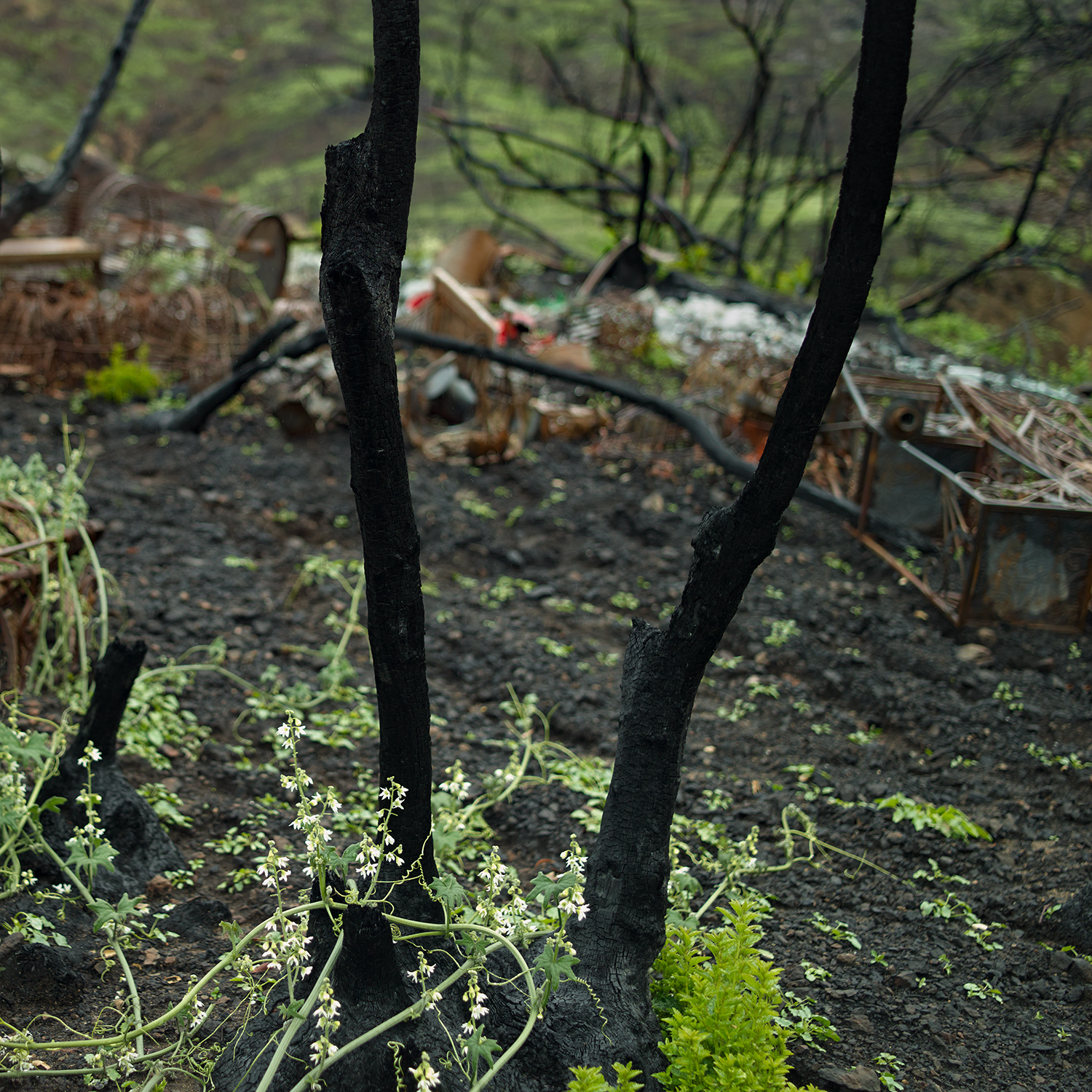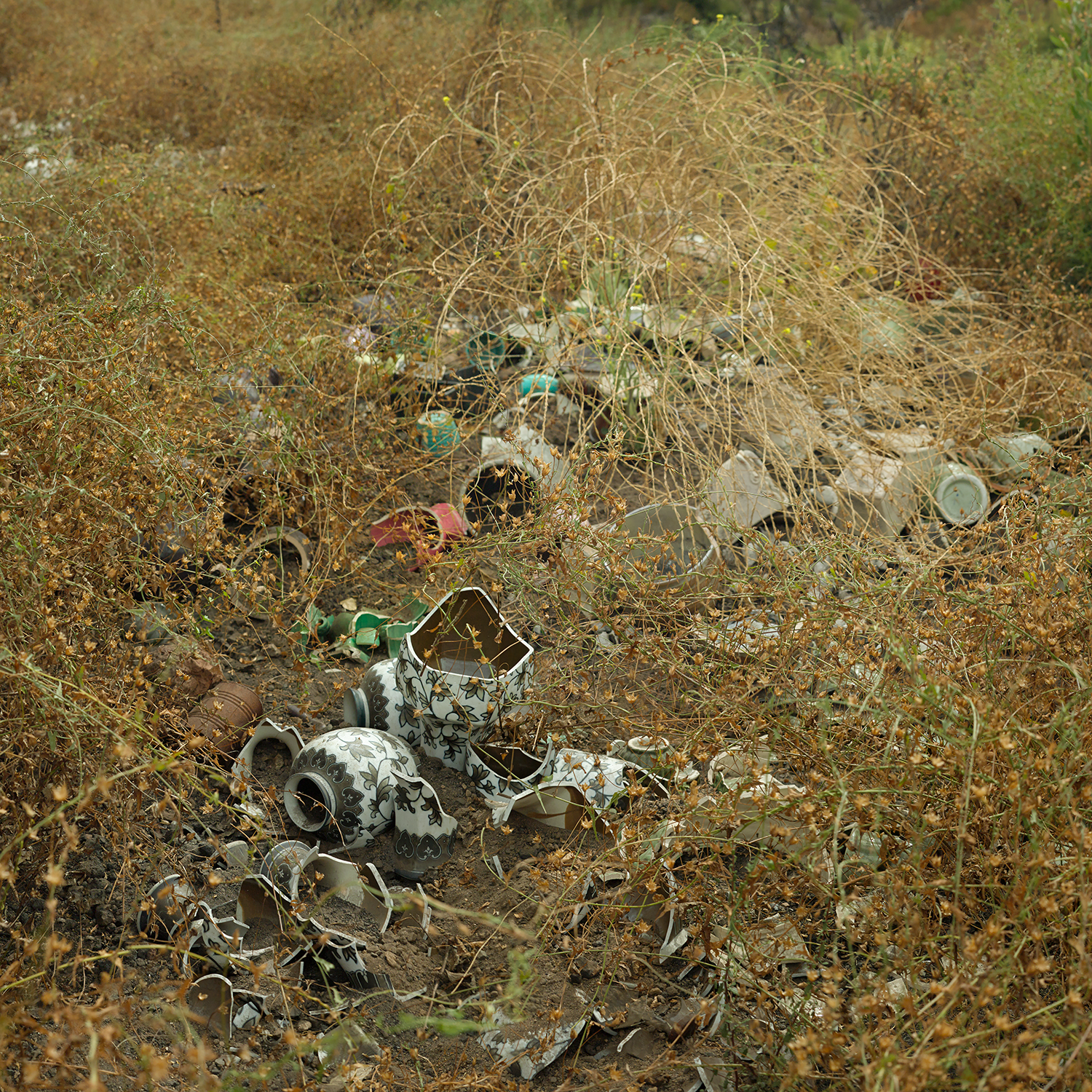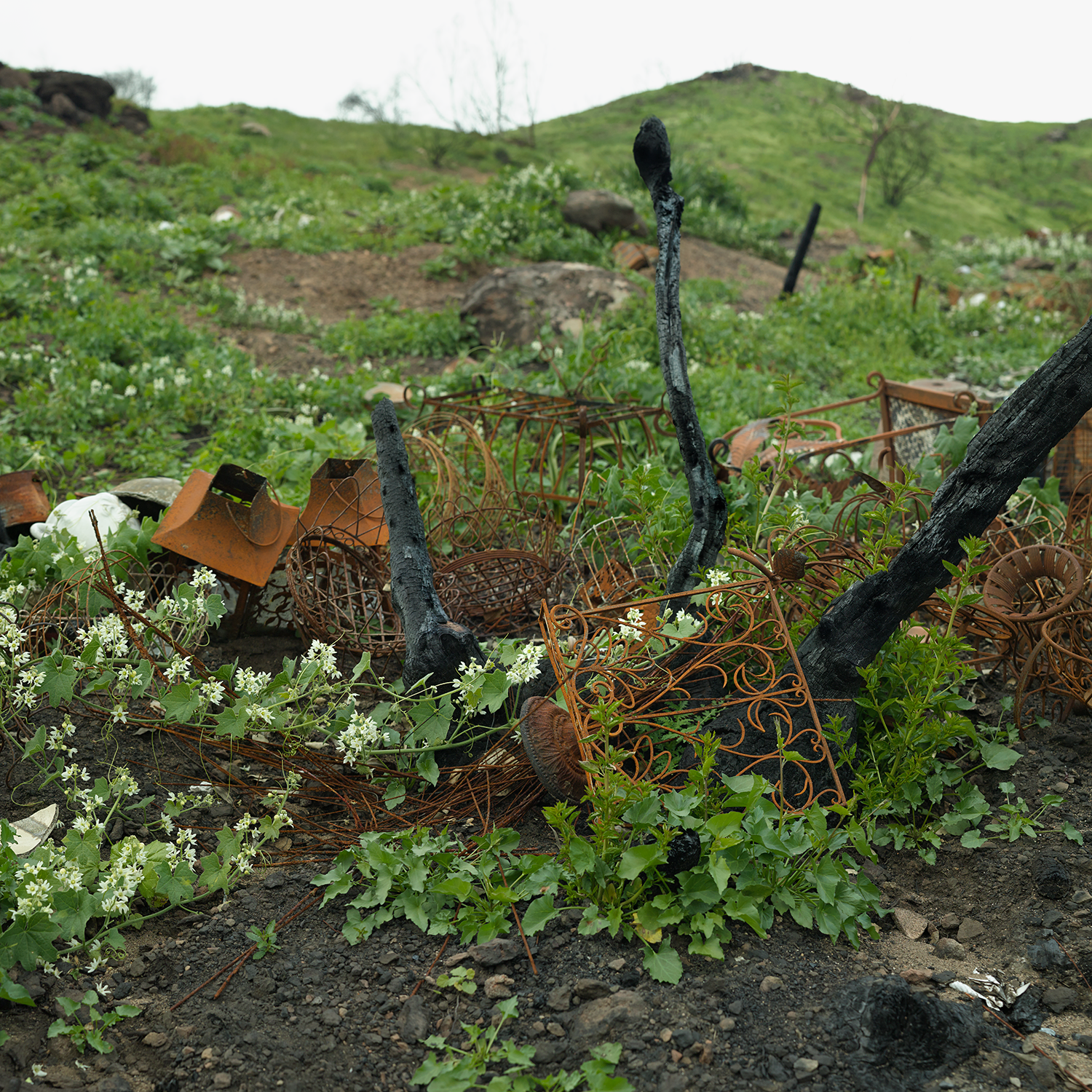 © Corina Gamma, "Nature Morte", California 2019 - 2020
60" x 48" [152cm x122 cm]
Landscape and memories
The series "Nature Morte" is a visual journal of a recovering landscape, after a destructive wildfire.
In November of 2018, the Woolsey Fire burned close to 97'000 acres in the Southern California mountains, consuming all living things on its path. Shortly after the fire, as I walked over the scarred, ash covered terrain, I came across a hillside with thousands of objects. Washed by rain, these items were placed as if someone had put them there out to try. But with no house or structure near that site, it became apparent that these objects had been laying there abandoned and dormant for a long time. The fire and subsequent rain revealed them - a most ambiguous site.
Carefully arranged by function and material, the artifacts consisted of ceramic pots, vases, votives, wrought iron objects and collectables, their decoration mirrored leaves, flowers, birds and butterflies.
As they laid there, their function and meaning seemed long forgotten, but somehow, they seemed to write their own story. Over the course of one-year, new growth reclaimed the site.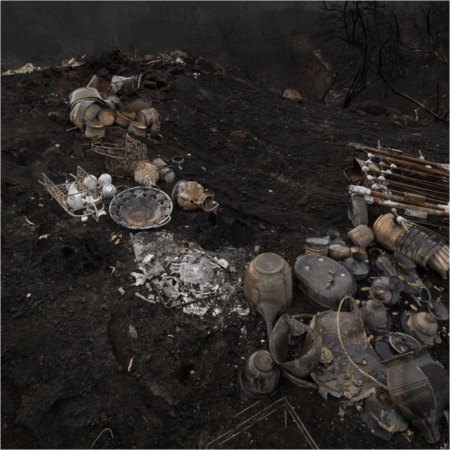 © CORINA GAMMA, "Nature Morte", 2019
36" x 36" [91cm x 91cm]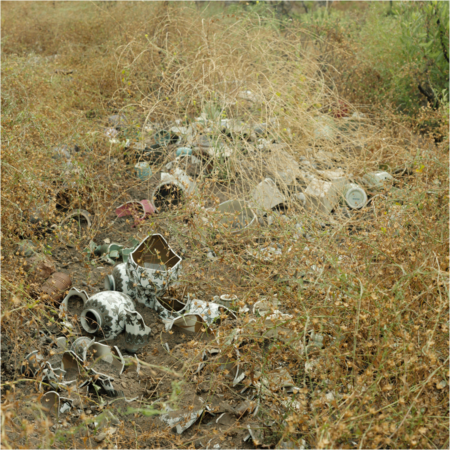 © CORINA GAMMA, "Nature Morte", 2019
36" x 36" [91cm x 91cm]